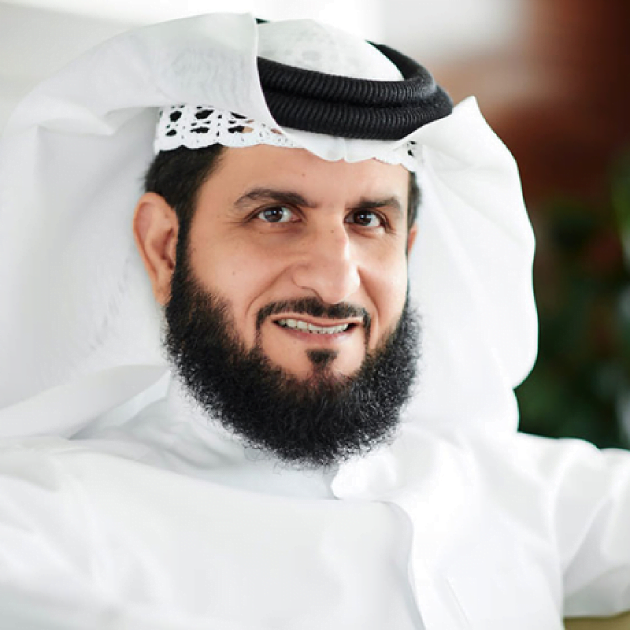 JAMAL ABDULLA LOOTAH
Award-winning Visionary CEO, Innovation Leader, Sustainability Advocate
Jamal Abdulla Lootah is the Group CEO of Imdaad, a Dubai-based group of companies that provides integrated, sustainable facilities management services that enhance operational efficiencies of physical assets.
Named as the most influential individual in the Middle East's FM industry for the ninth time with FMME, Lootah led the phenomenal rise of Imdaad to become a benchmark of quality services and efficiency across the Middle East, constantly expanding the scope of its services and dramatically growing its prestigious client base to include the best companies in the region like Nakheel, Dubai Municipality, Al Maktoum International Airport, and Emaar Properties.
A recipient of the 'Industry Personality of The Year' from the 2021 Smart Built Environment Awards, Lootah is also the Co-founder and President of the Middle East Facilities Management Association (MEFMA), a non-profit association supported by the Real Estate Regulatory Authority (RERA) that aims to establish a dedicated resource for industry professionals seeking industry knowledge and best practices for the facilities management sector.
Ranked first in CBNME's FM Power 30, Lootah was previously the Director of Human Resources and General Administration at Dubai World, a global investment company launched in 2006 with more than 50,000 employees in over 100 cities and a revenue of US$18 billion (2008), Lootah started his career with the Security Department of Dubai Port Authority and is highly renowned for his outstanding leadership style, excellent administrative skills, and the ability to build and maintain a company culture with a 95+% employee satisfaction rate.
Inspired by the "Be Number One" approach of His Highness Sheikh Mohammed bin Rashid Al Maktoum, Vice President and Prime Minister of the UAE and Ruler of Dubai, Lootah's unwavering focus on excellence through diversification and a personalized business model, has led to Imdaad winning several prominent industry awards and recognitions including SKEA – Sheikh Khalifa Excellence Award, Dubai Quality Appreciation Award, 'Green Facility Management Organization of the Year' at the 2015 Emirates Green Building Council (EGBC) Awards, and 2010's FM Awards 'Overall GCC FM Company of the Year'.
Lootah was named 'FM CEO of the Year' by CEO Middle East in 2019 and was recently listed among the World's Most Powerful Arabs by Arabian Business for the second time. He was also recognized as 'Visionary Leader of the Year' at the Innovation in Construction and FM Awards 2020. Lootah continues to raise the bar to achieve market leadership, resulting in a significant impact on Imdaad's stellar portfolio of projects and globally recognized partners.
Lootah's vision is to keep Imdaad firmly ahead of its competitors through constantly investing in new technologies and maintaining high standards of services along with a strong commitment to environmental sustainability while investing more than two million Dirhams every year to train and grow its people.
Presented with the FMME Lifetime Achievement Award, Lootah adopts a collaborative leadership style that has contributed to Imdaad looking after some of the world's most iconic buildings and projects, including the tallest structure in the world, the Burj Khalifa, Jebel Ali Free Zone, which is the largest regional business hub of its kind in the world, and the Palm Jumeirah, an artificial archipelago created using land reclamation, which hosts Atlantis The Palm, and a range of luxury accommodations.
Awarded 'Visionary CEO Leader' by CEO ME, Lootah completed the Corporate Advanced Program at IMD, a global business school based in Switzerland, after graduating with a degree in Business Administration from the University of London. He is also an active participant in the Dubai Leaders Program, an internationally recognized leadership development initiative launched by Dubai World in association with Wharton Business School of the University of Pennsylvania.
A big believer in innovation and foreseeing change, Lootah is a lifelong learner who reads extensively about past and present business and technology leaders like Steve Jobs and Jack Welch. A father of seven children and a frequent participant in local marathons and equestrian adventures, Lootah enjoys spending quality time with his family, and is an avid fan of classic cars, Arabian horses, and motorcycles.