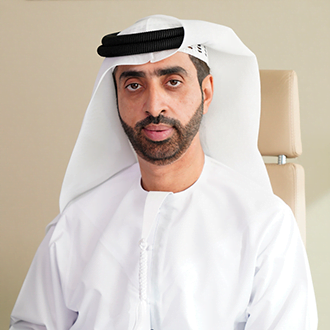 CHIEF OPERATING OFFICER – IMDAAD
MAHMOOD RASHEED
Mahmood Rasheed is the Chief Operating Officer at Imdaad and was the Executive Director of Imdaad's Operations. Rasheed has a comprehensive experience on EHS procedures that he attained while working at Dubai World since 1996, in the Regulatory Authority, handling diverse environmental issues of the Ports, Free Zone and Nakheel Projects.
Rasheed received his degree in Environmental Science from a prestigious University in the United States of America and completed his Business Management Degree (MBA) from the U.K., and during his tenure with Dubai World, he acquired an International Diploma in Safety Management.
He is a certified Lead Auditor-Environment system for ISO 14001 from Lloyds and he also completed the Dubai Leadership program with Wharton University of Pennsylvania (USA).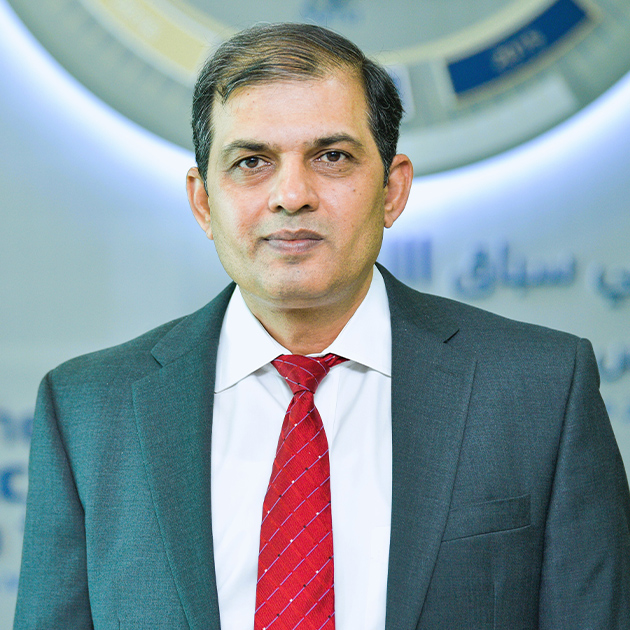 CHIEF FINANCIAL OFFICER – IMDAAD
ASIF MALHI
Asif Malhi is the Chief Financial Officer at Imdaad with more than 25 years of diversified global experience in Finance and has worked in Finance Leadership roles throughout his career.
He is a very proactive and highly skilled Finance Professional with extensive expertise across the Finance function including Strategic Financial Management, developing and implementing Financial Strategy across the business, Financial Planning & Analysis, Corporate Finance & Treasury, Financial Risk management, Organizational restructuring, improvement, and consequential implementation, Finance Policy and Procedures development, Financial Accounting & Reporting, Corporate Governance & Compliance, and Taxation.
Asif collaborates with the Group Chief Executive Officer and the Board of Directors to ensure continuous exponential financial growth to maximize the value of business, Strategic Financial Planning, smooth geographical Business Expansion, and diversification in the best possible interest of the Shareholders and in compliance with statutory requirements.
Asif has served in Senior Finance roles, including Government of Dubai at Dubai Aviation City Corporation (Holding Company of Dubai South, Dubai Aviation Engineering Projects, Dubai Airports, Dubai Air Navigation Services, and other entities), Dubai Silicon Oasis Authority, Tech Group, and KPMG.
Asif is a Certified Public Accountant from the American Institute of Certified Public Accountants (AICPA), USA, a Certified Treasury Professional, USA, and a Chartered Accountant, Fellow Member of the Institute of Chartered Accountants Pakistan (ICAP). He holds a Bachelor of Science degree in Mathematics from the University of Punjab, Pakistan.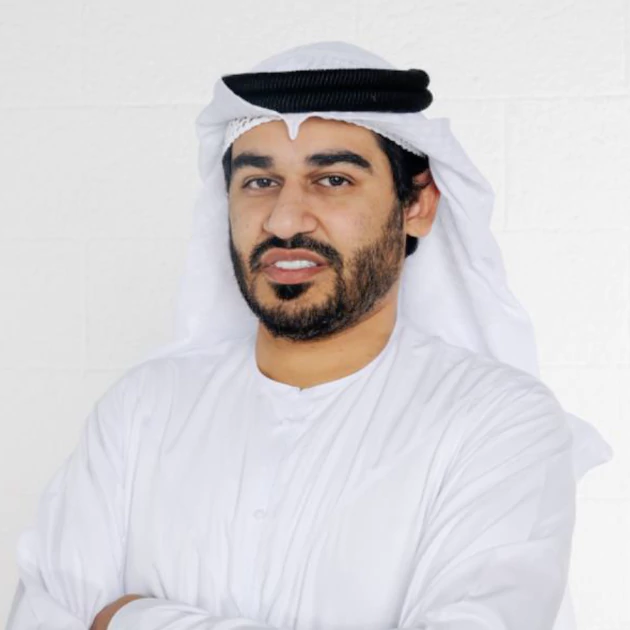 EXECUTIVE DIRECTOR – INTERNAL AUDIT
MOHAMMED SALEH
Mohammed Saleh was appointed Executive Director of Internal Audit in February 2022 at Imdaad. Mohammed supports the strategic orientations of the Board and Senior Management and assist them in helping the Organization accomplish its objectives by bringing a systematic, disciplined approach to assessing and improving the effectiveness of risk management, control and governance processes including monitoring the proper application of the provisions of internal control systems in accordance with international best practices. He provides the Audit committee and Senior Management with independent and objective assurance and advisory services designed to add value and improve the Organization's operations.
Mohammed comes from the Dubai Electricity Water Authority (DEWA) where he held a Senior Management position in their Internal Audit Department. In this role, he provided direction to numerous audit and advisory projects to support the important mandate of organization as well as managing relations with external auditors such as the Financial Authority Audit.
A UAE national, Mohammed holds a bachelor's degree in Business Administration from the Higher College of Technology (UAE). He also has certifications in auditing, information system and risk management: These certifications include the Certified Information system Auditor- CISA (USA), Certified Information Security Manager-CISM (USA), Project Management Professional- PMP (USA), Certified Fraud Examiner- CFE (USA), Certification in Risk and information system Control- CRISC (USA), and Certified Data Privacy Solution Engineer- CDPSE (USA).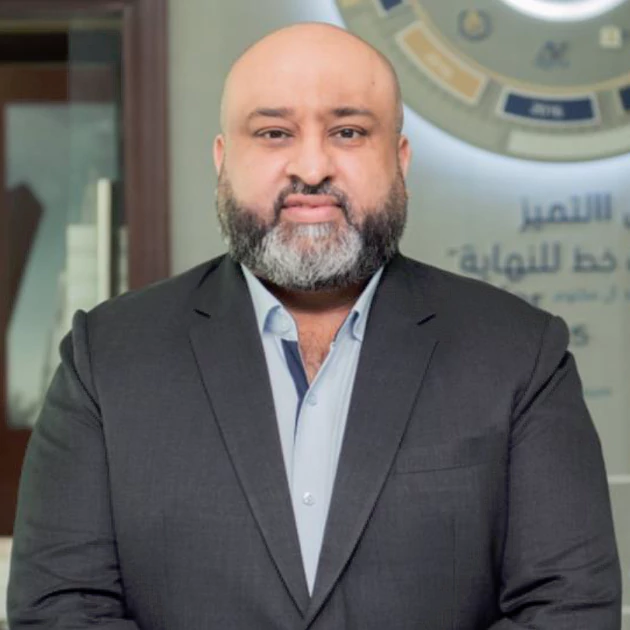 EXECUTIVE DIRECTOR – STRATEGY AND ASSURANCE
SAEED AHMED
Saeed Ahmed joined Imdaad as Executive Director – Strategic Planning and Corporate Performance in June 2021. His role was expanded within 9 months of his joining to include responsibility for Customer Experience, Marketing, Health & Safety, Quality, Risk, Governance and Sustainability and he currently serves as Executive Director – Strategy and Assurance.
Saeed is a proven board level company director, with an exceptional track record of working solely in the Facilities Management Industry. He has worked with leading providers in both the UK and Middle East, having been responsible for FM businesses in the UAE, Qatar, KSA and Oman. Originally a Supply Chain specialist who has successfully completed Executive Development Programmes with his previous employers and migrated to other departments within FM businesses (including operations, business development, change management, commercial, marketing and business improvement) to become a respected Facilities Management Expert. He has the ability to understand and influence all aspects of a business and is perfectly suited to developing and implementing the long-term strategy for Imdaad Group.
Saeed works closely with all of Imdaad's Business Units and support functions to ensure that they have a clear strategic vision and a plan to deliver it, aligned with the Group Business Plan and shareholders aspirations. He helps all areas of our organisation to develop Excellence Plans to deliver the initiatives required to meet our strategic targets and monitors performance of all our businesses and support functions through the use of Balanced Scorecards and performance management tools.
Saeed also leads the groups plans for Inorganic growth, including new market entries, both geographical expansion and the development of new service offerings, as well as our M&A activities.
Extremely commercially aware with a keen analytical mind, Saeed has experience of managing large complex projects and teams, with an eye for detail and the ability to understand and mitigate risks and bottlenecks, to ensure efficient and effective delivery of projects.
Saeed completed his B.Sc. in Forensic and Analytical Chemistry at the University of Strathclyde in the UK and has since spent the last 24 years working in Facilities Management. His previous employers include Balfour Beatty and Carillion in the UK, Emrill, Interserve and Khidmah in the Middle East.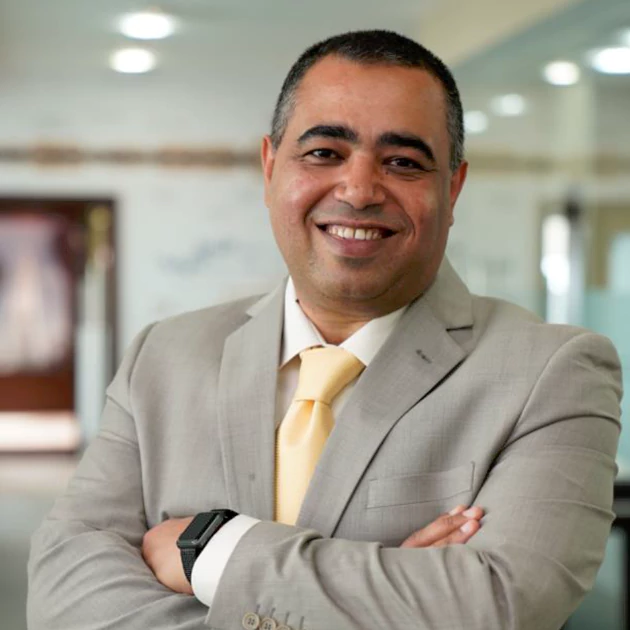 DIRECTOR – INFORMATION TECHNOLOGY
MOHAMED ELALFY
Mohamed brings over more than twenty-five (25) years of professional experience in (i) the field of information technology and (ii) has a diverse background in Business applications, Networks, Infrastructure, and Information security. This comes in addition to his extensive experience in analytics, automation, and machine learning. Elalfy holds a Bachelor's degree in "Information Systems" coupled with another Bachelor's degree in "Electrical Power Engineering" from Ain Shams University, Egypt. Along with his professional practice in Australia, Elalfy obtained his Master's degree in "Information Systems" from the prominent "University of New England", Australia. Starting his position as a software engineer/programmer, he has excelled and progressed with an abundance of knowledge in networks, security systems and ERP systems. Elalfy is a certified Enterprise Architect, certified Project Manager and has completed 12-month leadership program in Australia.
Mohamed has worked across different industries in UAE, including Software Development, Telecommunications and Facilities management. This is in addition to nine years in Australia in the banking and health care sectors. He played an instrumental role in the growth of several companies: particularly with their technological capabilities and promotion of creative ideas.
Currently at "Imdaad", Elalfy manages and oversees the IT strategy development in accordance to its robust corporate strategy plan. He sets initiatives considering the funding status and the scope of company growth, in order to deliver the most relevant projects and services. Along with the team members, within Imdaad management, he helped-out to make the corporate function and operation in smart and lean streamlined manner through multiple digital transformations.
SUPPORT SERVICES LEADERSHIP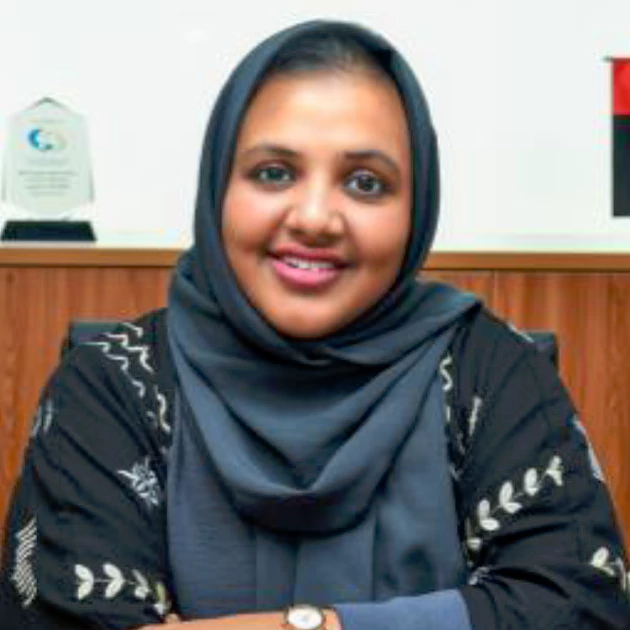 HEAD OF LEAGAL & BOARD SECRETARY
RISWANA GASWAN
Riswana Gaswan leads the legal department as Head of Legal and in February 2022 took the additional responsibility of Board Secretary role as well. She is a double graduate with a Bachelor of Science from Brennen College and a Bachelor of Laws from the School of Legal studies.
She is a qualified lawyer and registered with the Bar association to practice advocacy. She is having 15 years of legal experience and is Certified in Effective Contract Drafting & Advance negotiation, Governance Risk management and Compliance as well as Commercial laws (George Washington University), Avoidance and Management of Claims and Disputes, Merger and Acquisitions, and is a Certified Company Secretary from Dubai Financial Markets.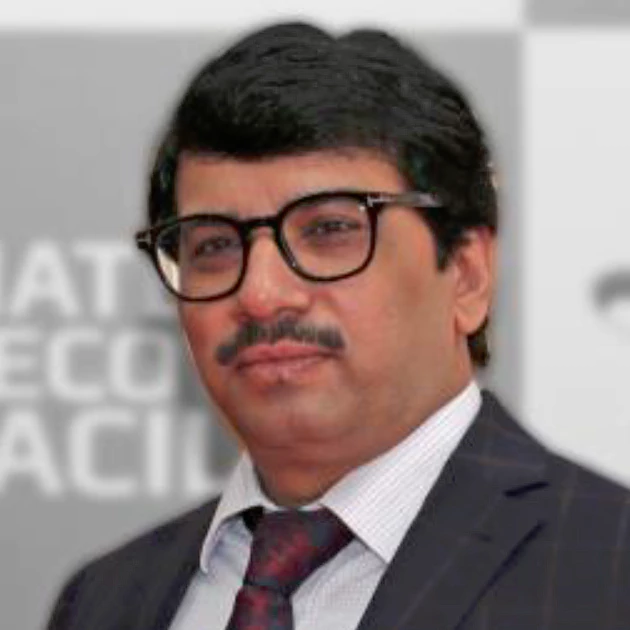 DIRECTOR – PROCUREMENT & STORES
ROHITH SALIAN
Rohith Salian is the Director of Procurement & Stores at Imdaad Group and has an experience of more than 28 years in Supply Chain. In his role within Imdaad Group, Rohith has played a major role in the development of procurement processes improvement, Stores Management, vendor management, negotiations as well as material handling and delivery, and movement of items from the stores to all sites managed by the group with the aim to exceed operational goals and yield measurable outcomes.
Rohith holds Bachelor of Science in Production Engineering Qualification and is also Certified International Commercial Contracts Manager (IPSCMI), he has a wealth of experience in supply chain with various organizations in the United Arab Emirates such as Bahwan Engineering Company, Union Properties PJSC, Inaya Facilities Management, Farnek and Khansaheb Facilities Management.
BUSINESS UNITS LEADERSHIP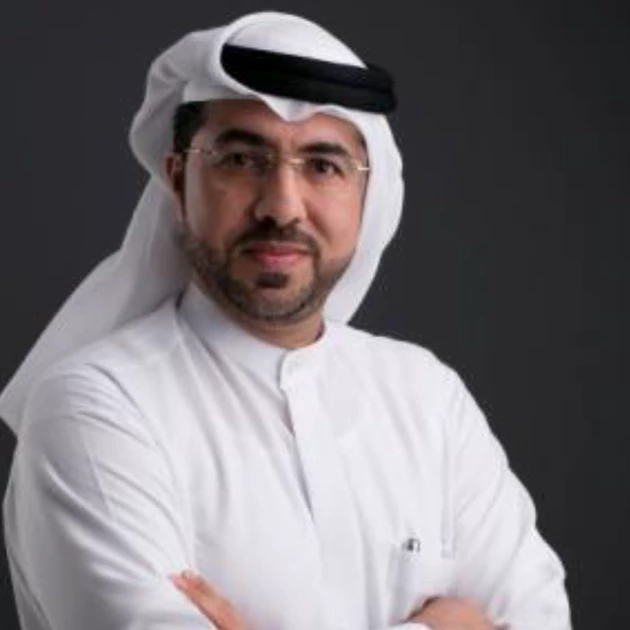 SENIOR EXECUTIVE DIRECTOR – FACILITIES MANAGEMENT SERVICES
ALI ALSUWAIDI
Eng. Ali AlSuwaidi is the Senior Executive Director – FMS and one the influential leaders of the facilities management and asset management industry in Middle East. He has been in the industry since the nascent stages and has been tasked with range of prestigious, mission-critical, high-profile assignments. His valuable volunteering contributed to the growth of the industry in the Middle East and especially GCC countries.
Eng. Ali is one of the FM subject matter experts worldwide and visionary speaker participating in facility management workshops, conferences, and seminars. Amongst many other important task, Ali was the first operation head for the tallest tower in the world, Burj Khalifa.
Eng. Ali is also the co-founder of MEFMA and a prominent industry figure in the Middle East, he also has a great impact and huge influence globally by being the Vice Chairman in the Global FM Association (GFM) since January 2021 and previously as a board of director since January 2013, along with having a valuable impact as well on various entities in which he held key positions.
Eng. Ali holds MBA from American University of Sharjah and B.S in Electrical Engineering from Toledo, Ohio-USA. He also holds Mini MBA certificate of leadership from INSEAD, and he is a graduate from Dubai Government leadership program in coordination with The Wharton school of Business, USA. Ali holds international diploma on health, safety and environment management from British Safety council.
DIRECTOR – ENVIRONMENTAL SERVICES
ASHLY ALEX
Ashly Alex is the Director for Environmental Services at Imdaad LLC with 15 years' experience in the Waste Management Industry of the Middle East including some iconic projects in the UAE. He is an advocate for Integrated Waste Management Approach and consistently promotes the long-term viability of the same with resource recovery and waste reduction as its key pillars.
Ashly is a Mechanical Engineer and holds a master's degree in international business. He is also a Chartered Waste Manager with CIWM, UK. His core expertise is in the field of developing city waste collection services, waste management plans, public health and infrastructure cleaning programs and material recovery facilities. He is actively involved in recycling initiatives, environmental awareness campaigns and promotes the implementation of best practices in the industry.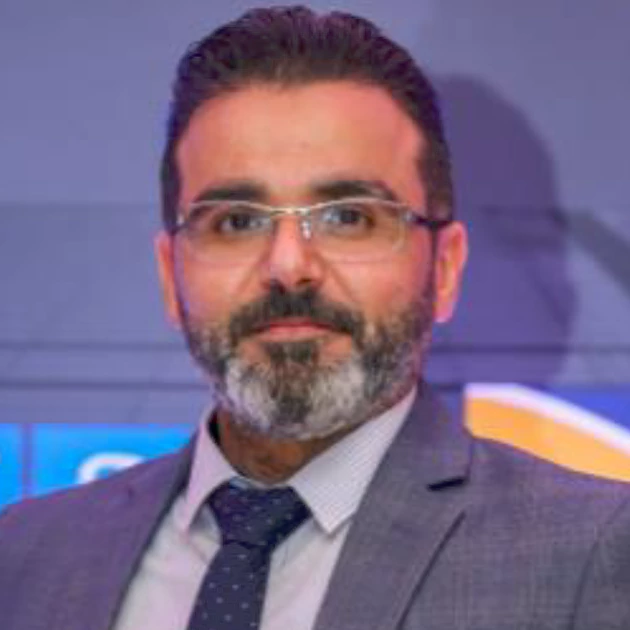 DIRECTOR – IMDAAD SUBSIDIARIES
MARWAN SHOCKER
Marwan Shocker has been recently appointed as the new Director of Subsidiaries at Imdaad Group where he spearheads all the group's subsidiaries namely Isnaad, HomePro, Nigma and Vision Safety. Marwan has a vast experience of more than 25 years in both hard and soft services be it from a service provider side or a client side and was previously part of Imdaad Group before he joined Damac Properties and was Imdaad Group's soft services subsidiary (Isnaad) in 2021.
Marwan holds a Bachelor's Degree in Electrical Engineering from the University of Baghdad, and he plays an instrumental role in the successful service delivery of our specialized services for a number of iconic projects in the UAE where he utilizes his significant industry knowledge to achieve full efficiency in our operations.