Bollards play an important role in regulating traffic access, traffic management and perimeter control. They are vital to maintaining the security of a building's environs by dictating how close vehicles can come. This ensures the safety of staff and visitors to any building. 
Nigma can supply, install and maintain many types of bollard and barrier suitable for industrial, commercial, residential and public properties. We supply fixed bollards styled to suit any type of building and also hydraulic automated bollards that can rise and descend in certain circumstances. 
Automated bollards and barriers can be triggered to rise and descend through sensors embedded in the ground, via handheld controls or through a console housed in a security room. 
All our bollards and barriers are engineered and ISO certified to withstand vehicle impact to enhance building safety. 
To find out more about our range of bollards and barriers, both automated and fixed, please fill out the form below so we can contact you.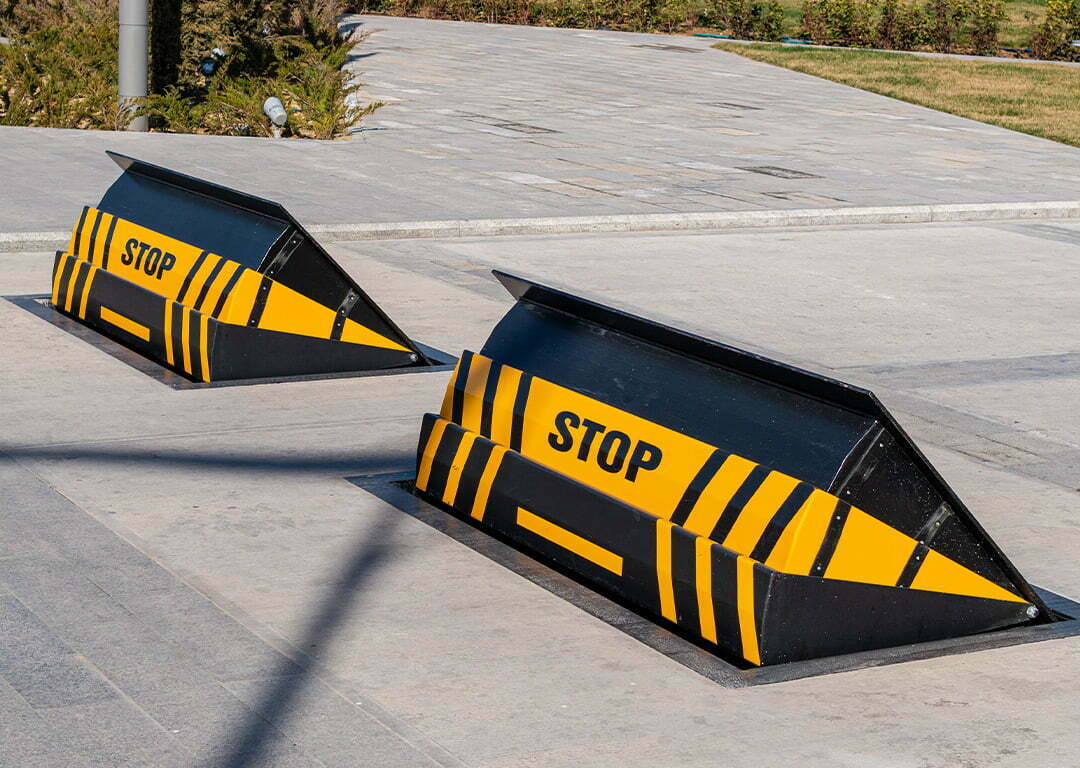 If you have any queries about the products and services we offer, or you would like to speak to one of our consultants to find out how we can help, simply fill out the details on the form and someone will get back to you very soon.
Alternatively, you can give us a call on 800 820 and one of our team will be happy to help
Learn More
How can we help you?
"*" indicates required fields