Thermal sensing cameras are a vital tool in many airports, shopping malls, hospitals and many other public and residential buildings. The purpose of a thermal sensing camera is to measure body temperature at a safe distance and without physical contact. 
In recent times the technology has been successfully used to screen building occupants for possible signs of infection in the event of a pandemic.
There are also many security applications for thermal sensing cameras since the powerful infra-red, high res imaging technology behind the cameras can be used round the clock in all light conditions to trigger recordings or system alerts when certain heat signatures or movements are detected.
To learn more about our catalogue of thermal sensing cameras and accompanying technologies, please fill out the form below so one of our consultants can get in touch.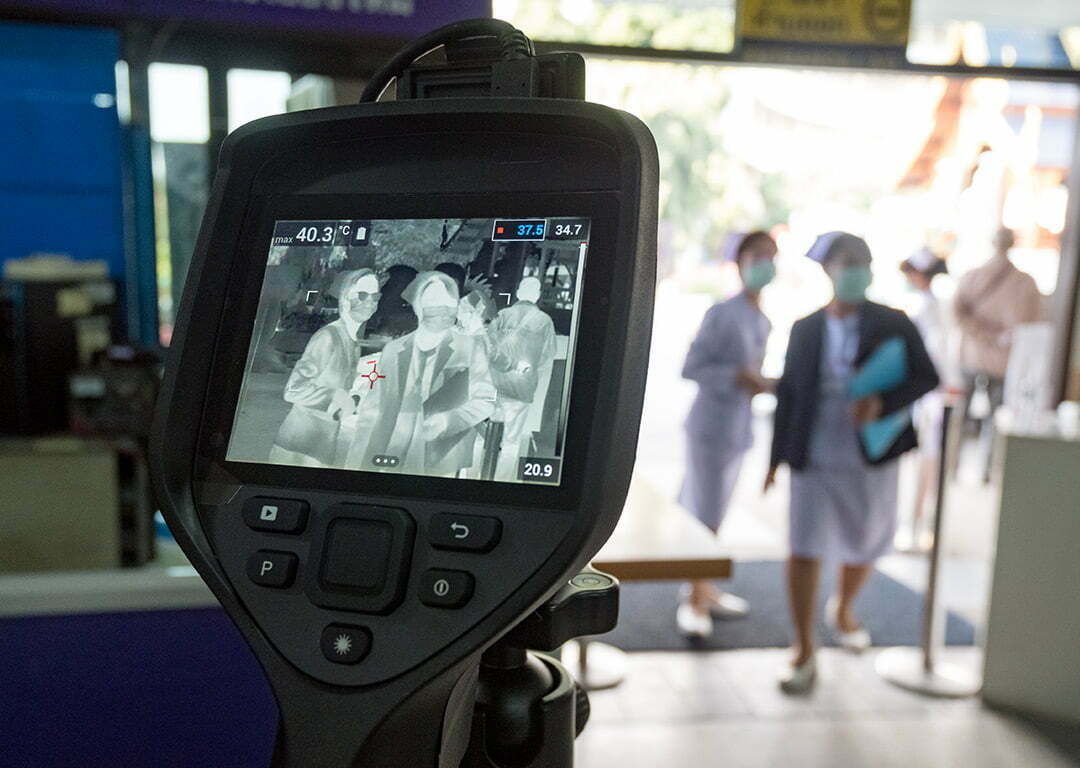 If you have any queries about the products and services we offer, or you would like to speak to one of our consultants to find out how we can help, simply fill out the details on the form and someone will get back to you very soon.
Alternatively, you can give us a call on 800 820 and one of our team will be happy to help
Learn More
How can we help you?
"*" indicates required fields