The addition of an elevator to your home adds ease of mobility and an extra touch of style and class. Whether you live in a multi-level apartment or a villa, you can make the journey between floors easier and more enjoyable by adding an elevator. Whether you have mobility issues, need to move equipment or furniture between floors frequently or just like the ease that an elevator brings, Nigma have the solution for you.
Even if space is at a premium, we have the answer for you. Our lifts can fit in almost any size of property.
We can help you with the selection, installation and maintenance of the perfect in-home lift for your needs and can guarantee many years of uninterrupted service.
For more information and to speak to one of our experts, fill out the easy form below and we'll be in touch.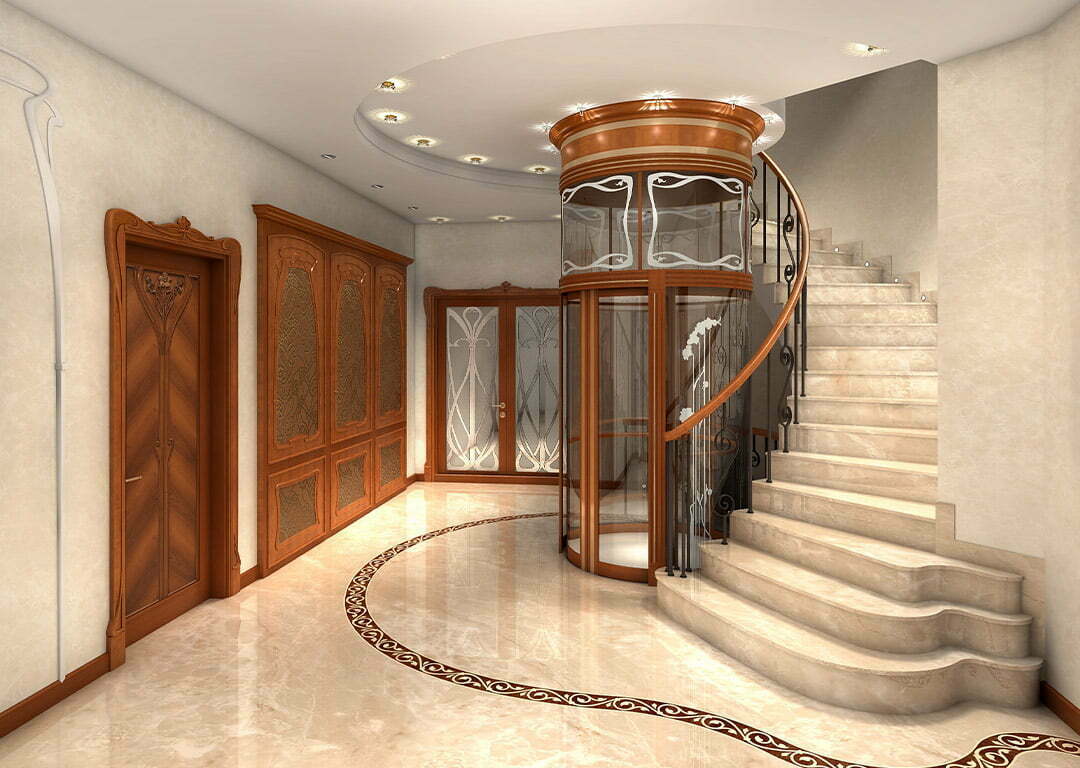 If you have any queries about the products and services we offer, or you would like to speak to one of our consultants to find out how we can help, simply fill out the details on the form and someone will get back to you very soon.
Alternatively, you can give us a call on 800 820 and one of our team will be happy to help
Learn More
How can we help you?
"*" indicates required fields