Hospital Elevators and Wheelchair Lifts
Elevators in hospitals and healthcare facilities are more than just a means of transport, they are vital supply lines for the movement of patients, medical staff, life-saving equipment and visitors. In this high-pressure environment, it is vital that lifts are fit for purpose, reliable and kept in top condition. 
The specially designed hospital elevators we supply, install and maintain here at Nigma are able to cope with the demands of moving heavy hospital beds, wheelchairs, food trollies, medical equipment and cleaning products as well as a constant flow of people needing to move quickly between floors.
We offer models with machine rooms and machine room-less solutions to fit in perfectly with the requirements and restrictions in your hospital or healthcare facility.
We also supply lifts designed especially for wheelchairs and wheelchair users to make moving between floors much easier. Our wheelchair lifts can easily transport users between floors and have a capacity of up to 250kg. These lifts are ideal in any healthcare setting or can be retro-fitted in any public building to make access easier for wheelchair users.
To find out more about the range of solutions we offer, fill out the form below and one of our experts will be in touch.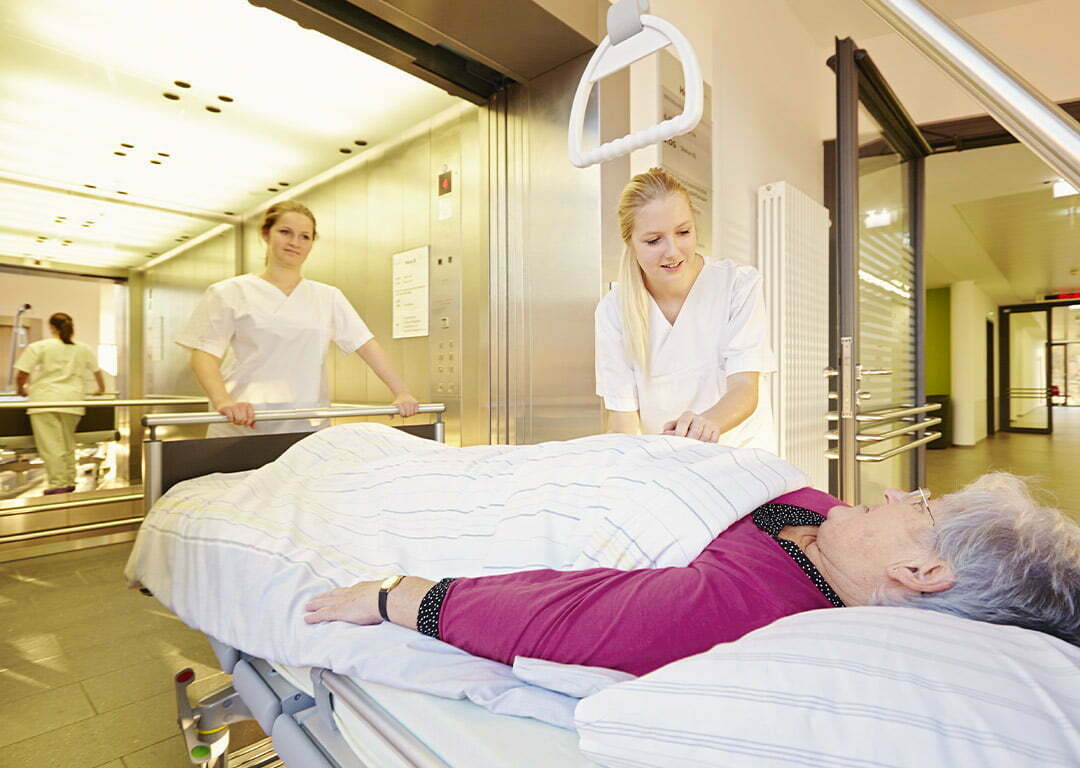 If you have any queries about the products and services we offer, or you would like to speak to one of our consultants to find out how we can help, simply fill out the details on the form and someone will get back to you very soon.
Alternatively, you can give us a call on 800 820 and one of our team will be happy to help
Learn More
How can we help you?
"*" indicates required fields