By providing ease of access at the touch of a button and adding a visible layer of security around any premises, Automatic entrance gates are a common sight in industrial commercial and residential properties around the middle east. 
Our range of heavy-duty, automatic gates can be provided with either swing or slide mechanisms depending on the needs of the customer and the requirements of the premises. 
All our gates offer a high degree of durability and reliability and are designed for frequent use to make them suitable in an industrial environment and to avoid any costly disruptions caused by malfunctioning gates. Nigma's experienced installation and maintenance teams will make sure that you get many years of uninterrupted service from your automatic gate.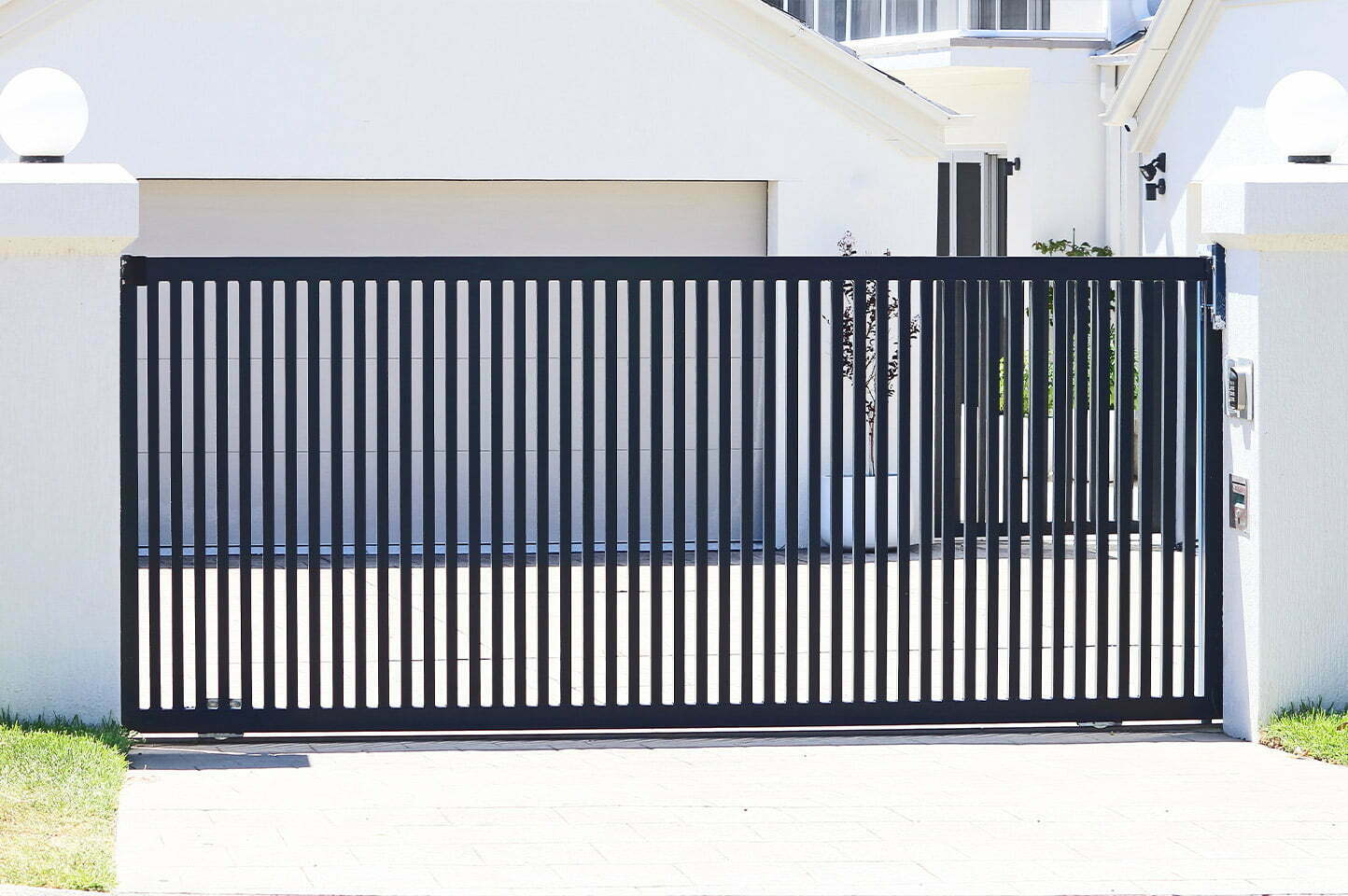 Entry can be controlled via a security room, handheld devices, verified swipe cards or even biometric recognition or numberplate recognition depending on your individual security requirements.
Nigma also supply, install and maintain a wide range of secure and stylish entrance gates designed especially for private villas. Whether you prefer a sliding gate or a swing gate, entrance and exit to your villa can be safely controlled through a hand-held remote control, a transponder in your vehicle or for a visitor, via an intercom unit near the gate itself
Add elegance and an extra layer of security to your villa entry and exit points with Nigma's intelligent automatic entrance gates.
To find out more about Nigma's range of industrial, commercial and residential automatic gates, fill out the simple form below and one of our experts will quickly be in touch to help you.
If you have any queries about the products and services we offer, or you would like to speak to one of our consultants to find out how we can help, simply fill out the details on the form and someone will get back to you very soon.
Alternatively, you can give us a call on 800 820 and one of our team will be happy to help
Learn More
How can we help you?
"*" indicates required fields