Turnstiles, Speed Gates & Swing Gates
Turnstiles, speed gates and swing gates are a common sight in office buildings, industrial sites and residential buildings across the region. They are an effective way to control access to a facility, maintain security and keep an accurate record of people entering and exiting any premises in case of emergency. 
Nigma's team of experts can help you choose the best solution for your particular needs and can supply, install and maintain the equipment to satisfy your requirements. 
Whether you need full-height turnstiles,  smart-card activated speed gates or swing gates for high volume entrances, or half-height turnstiles for all-weather use, we have the right fit for your organisation.
Fill out the form below with a short description of your requirements or query and one of our experts will be in touch.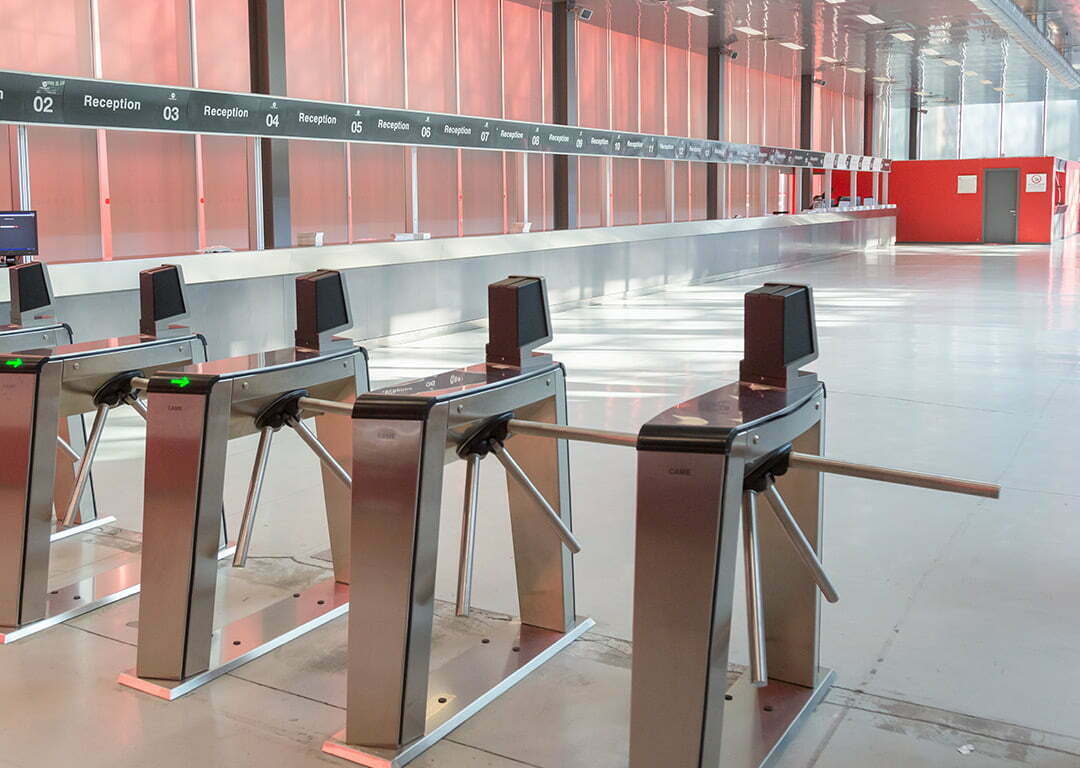 If you have any queries about the products and services we offer, or you would like to speak to one of our consultants to find out how we can help, simply fill out the details on the form and someone will get back to you very soon.
Alternatively, you can give us a call on 800 820 and one of our team will be happy to help
Learn More
How can we help you?
"*" indicates required fields